Habitat's campaign aims to open doors to affordable housing for more families across the U.S.
NEW YORK (April 5, 2017) – (RealEstateRama) — Habitat for Humanity International CEO Jonathan Reckford, New York Mets studio analyst Nelson Figueroa and Mr. and Mrs. Met helped unlock the Mets' ballpark for the 2017 season to raise awareness and support of the critical need for affordable housing. Habitat's first nationwide campaign, Home is the Key, officially launches April 3, opening day for the New York Mets, and runs all month long, gathering sponsors, celebrities and community leaders for activities and build events across the country.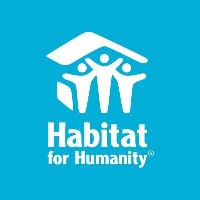 To learn how to get involved with Home is the Key and more about the monthlong activations, visit habitat.org/homeisthekey or participate on social media using #HomeIsTheKey
About Habitat for Humanity
Driven by the vision that everyone needs a decent place to live, Habitat for Humanity began in 1976 as a grassroots effort on a community farm in southern Georgia. The Christian housing organization has since grown to become a leading global nonprofit working in nearly 1,400 communities throughout the U.S. and in more than 70 countries. Families and individuals in need of a hand up partner with Habitat for Humanity to build or improve a place they can call home. Habitat homeowners help build their own homes alongside volunteers and pay an affordable mortgage. Through financial support, volunteering or adding a voice to support affordable housing, everyone can help families achieve the strength, stability and self-reliance they need to build better lives for themselves. Through shelter, we empower. To learn more, visit habitat.org.