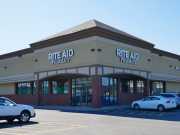 The Boulder Group, a net leased investment brokerage firm, has completed the sale of a single tenant net leased Rite Aid property located at 8230 Cazenovia Road in Manlius, New York for $3,800,000. The 12,795 square foot Rite Aid property is strategically positioned along Cazenovia Road which is a primary north-south thoroughfare in the trade area.
Conifer Realty, LLC is proud to announce that Susan Sturman Jennings, Esq., has been named one of 2016's Top Counsel from The Daily Record.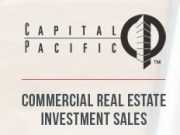 Capital Pacific, a leading retail investment brokerage firm, recently represented the seller of a 3,500 SF Aspen Dental located at 3018 NY Route 417 in Olean, NY. The property was sold for $1,647,058 to a California investor.
Ulster County Executive Mike Hein visited Karina Dresses in uptown Kingston, a business that recently relocated from Brooklyn, to announce the launch of two advertising campaigns by the Ulster County Economic Development Alliance focused on promoting Ulster County as the ideal place to live and develop and grow business in today's always connected economy.
Conifer is pleased to announce that, in partnership with Volunteers of America Upstate New York (VOAUPNY), a brand new, 60-unit, senior apartment community is now leasing in Webster!
Brookhaven Industrial Development Agency Board Chairman Frederick C. Braun, III announced that the IDA will sponsor the July 22, 2016 meeting of the Long Island Business Development Council, at which developer and IDA board member Michael Kelly will discuss his plans for the Arboretum at Farmingville, a project that is expected to help revitalize the hamlet. He will be joined by Brookhaven Town Councilman Kevin LaValle and Michael Wenz, President of the Farmingville Hills Chamber of Commerce
Mintz, Levin, Cohn, Ferris, Glovsky and Popeo, P.C. is expanding its New York office with the addition of Patricia L. Kantor and Anthony J. Viola, who join the firm's Real Estate and Litigation practices, respectively. Both attorneys will serve as Members.
The Federal Home Loan Bank of New York ("FHLBNY") announced today the results of the 2015 election for four positions on the FHLBNY's Board of Directors whose terms will each commence on January 1, 2016. All four terms will run for four years, expiring on December 31, 2019
Combining the cumulative expertise they have garnered through decades in the residential and commercial real estate industries, respectively, real estate powerhouses Esther Muller and Faith Hope Consolo have formed a strategic alliance to help business newcomers and seasoned veterans take their success to the next level. Together, Muller and Consolo are booking information-packed business-building sessions through the Academy for Coaching and Training (ACT), including speaking engagements, as well as individual mentoring sessions, tailored to the needs of attendees.
Westwood Financial Corp. (WFC), one of the largest privately held owner-operators of grocery-anchored retail properties in the United States, has announced the opening of Dollar Tree at its Albion Shopping Center. Located in the Albion Village of western New York, this location marks the sixth Dollar Tree to open at a WFC-owned center
Hunt Mortgage Group, a commercial real estate lender, announced today that it has provided a $6.75 million loan, through the Freddie Mac Co-Op program, to refinance a multifamily property located in Flushing, New York
Jersey City, which often draws a close comparison to New York City's most populous borough, is experiencing yet another wave of multi-family investment demand associated with its Hudson waterfront location and proximity to Manhattan, according to the brokerage professionals at Gebroe-Hammer Associates. Development is moving inland, tenants are migrating from New York City in search of a similar yet less expensive lifestyle and property appreciation is up approximately 7 percent in the past 12 months
The $10 million, 10-year CMBS loan was provided by Rialto Mortgage Finance LLC and features a fixed rate and interest-only payments for the first year. This transaction was negotiated by Meridian Managing Director, Tal Bar-Or, Associate, Beau Williams, and Vice President, Judah Neuman, who are all based in the company's New York City headquarters