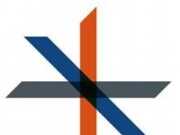 The Flatiron/23rd Street Partnership Business Improvement District (BID) today issued the seventh annual Flatiron: Where Then Meets Now report showcasing the significant development and growth of the commercial and residential sectors in the district.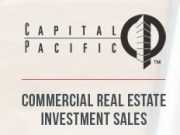 Capital Pacific, a leading retail investment brokerage firm, recently represented the seller of a 3,500 SF Aspen Dental located at 3018 NY Route 417 in Olean, NY. The property was sold for $1,647,058 to a California investor.
Torrance, CA - March 26, 2012 - (RealEstateRama) -- Seasoned industry professionals Henry Goldfarb and Stanley Lindenfeld have been named vice chairman and executive managing director of Lee & Associates NYC LLC, respectively. The two retail experts have over 42 years of combined experience within the New York-based real estate markets where they have specialized in retail and commercial brokerage.
Torrance, CA - March 19, 2012 - (RealEstateRama) -- Lee & Associates NYC has taken another step in fortifying its already formidable retail arm with the addition of Robert Kunikoff, a former executive managing director of Grubb & Ellis New York Inc. Kunikoff spearheaded the national and New York Retail Group where he specialized in strategic roll-outs for retailers' expansion into the New York market. With 25 years of real estate experience, coupled with his impressive list of clients served, Kunikoff will give Lee NYC yet another powerful tool in its arsenal of top retail brokers.
Torrance, CA - November 2, 2011 - (RealEstateRama) -- Lee & Associates announces yet another significant strategic move in both its Northeast and national expansion efforts as the commercial brokerage firm enters the New York market with the establishment of Lee & Associates NYC LLC. Located in the heart of Manhattan, Lee & Associates NYC becomes the firm's 44th office in the U.S. and its second in the Northeast.
NEW YORK, NY - May 7, 2009 - (RealEstateRama) — As the global recession continues to affect the retail industry, average asking rents for retail space in Manhattan had the first meaningful decline since 9/11, dropping 11 percent since fall 2008 to $115 per square foot, according to the REBNY Spring Retail Report released today.