New York, NY – August 1, 2009 – (RealEstateRama) — New York City Comptroller William C. Thompson, Jr. today expressed his outrage over unsafe conditions at seven buildings that house homeless families – Aladdin Hotel in Manhattan and six Pilgrim Icahn cluster site buildings in the Bronx.
In letters to the Department of Homeless Services' Commissioner, Robert V. Hess, Thompson advised the Commissioner of potentially hazardous conditions and code violations at the Aladdin Hotel and Pilgrim Icahn buildings. His letters can be viewed at www.comptroller.nyc.gov.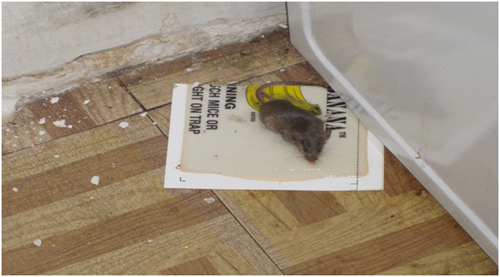 "The conditions in which these families lived were completely deplorable, and so I immediately brought them to the attention of the Department of Homeless Services," Thompson said. "It is totally unacceptable that families in need are living in unsafe and unsanitary conditions under the City's watch."
Thompson is currently conducting an audit of DHS' controls over payments to service providers. Given the hazardous conditions that his auditors found, he immediately notified DHS so that it could address his concerns and ensure the safety of the families. During site visits, Thompson's auditors found a number of issues at each location.
At Aladdin Hotel, which houses homeless families without families, auditors observed hallway smoke detectors that were not working, missing fire extinguishers, gas tanks stored in the basement, roof doors that did not close, water-damaged hallway walls, missing and broken hallway lighting fixtures, exposed wiring, broken stair rails, and bathrooms in need of repairs.
Conditions at Pilgrim Icahn cluster site buildings, which houses homeless families with children, were even worse. Auditors there saw apartments with rodent droppings and infested with roaches, bathrooms with leaking pipes, stained and chipped tubs, no shower head, water-damaged apartment and hallway walls with mold, bubbling and cracked plaster, a dirty mattress provided to a client, and roof doors with no emergency exit alarm locks, and improperly held open.
"We believe the above-noted conditions warrant immediate investigation and recommend that your department inspect Pilgrim Icahn cluster site buildings without delay to ensure that homeless families and their children are provided safe and sanitary shelter," Thompson wrote.
Thompson also sent copies of the letters to the Commissioners of the Fire Department, Department of Buildings, and Department of Health and Mental Hygiene, as well as the Mayor's Office of Operations.