Governor Reaffirms Commitment to Affordable Housing
Albany, NY – January 7, 2010 – (RealEstateRama) — Governor David A. Paterson once again demonstrated his commitment to affordable housing and community revitalization by proposing the "Sustainable Neighborhoods" program in his State of the State address.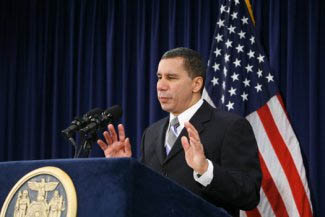 The Governor's proposal highlights the problem Upstate cities are facing with vacant and abandoned buildings, which cause blight, inhibit future economic development, discourage homeownership and perpetuate the perception that the region's urban areas are in a downward spiral. Without intervention, the number of vacant and abandoned properties will no doubt grow and spread outwards beyond the city limits.
Each abandoned residential property costs taxpayers thousands of dollars, in the form of police responses to nuisance calls, inspections, maintenance and mowing, foregone taxes, and, very often, demolition costs. With more than 23,000 vacant housing units, Buffalo is ground zero of the vacant building crisis, and will serve as the starting point for the Sustainable Neighborhoods program, which will expand to cities across New York State.
"There is no other region of the country with the affordable housing stock, the close-by schools, the natural beauty and the untouched small towns that families would cherish. We need to return to promoting all that we have to offer," Governor Paterson said. "Part of that effort must include revitalizing prime housing stock that currently sits vacant and turning it into long-term affordable housing, starting in Buffalo."
The program would return abandoned properties to the tax rolls and save local governments the cost of oversight, both of which would be good news for taxpayers.
This initiative begins with the Governor's office and state agencies working with local municipal officials and community leaders to identify key neighborhoods in Buffalo and the other Upstate cities that are able, with focused strategic investment, to achieve meaningful and long lasting community revitalization. Under the program, State and local officials will partner to focus resources for urban revitalization, urban green space and to create new, high quality homeownership opportunities.