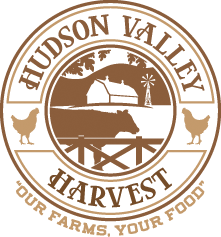 Albany, NY – February 20, 2015 – (RealEstateRama) — Governor Andrew M. Cuomo today highlighted the success of a pilot program initiated by a Kingston food hub thanks to a $775,000 grant from the state Department of Agriculture and Markets and Empire State Development. In 2012, Farm to Table Co-Packers, in partnership with Hudson Valley Harvest and Hudson Valley Agribusiness Development Corporation (HVADC), was awarded a New York State grant of $775,000 to expand its infrastructure and processing capacity. This expansion has led to more than 2.5 million pounds of farm products passing through the facility in 2014, 500,000 pounds more than the previous year. This expansion also created a successful pilot program to bring New York vegetables to colleges and universities across the state."As this innovative program demonstrates, when New York organizations buy New York produce, everyone benefits," Governor Cuomo said. "I'm proud these investments fostered innovation, increased productivity and expanded exposure to some of the best products in the world."
An innovative "farm-to-school" program also began as a result of this CFA funding. The food hub is partnering with Chartwells Higher Education/Compass Group, a national food service management company on an 18-school local foods pilot program during the 2014-2015 school year. The program also includes 10 schools from New York State which are: SUNY Purchase, The New School, Mount Saint Mary College (MSM), Manhattanville College, College of Mount Saint Vincent, Iona College, Concordia College, Bard College, Albany College of Pharmacy and Health Sciences, and SUNY Plattsburgh. New York farmers are also expanding their customer base under the pilot program to Connecticut schools, including Sacred Heart University Connecticut, Southern Connecticut State University, Quinnipiac University Connecticut, Post University, Albertus Magnus College, Trinity College, Pomfret School, and The Rectory School.
Throughout the 2014 harvest, the food hub purchased and processed more than 200,000 pounds of New York farm products the in order to fulfill the contract.
Another example of economic activity at the food hub is a 2014 processing contract with Blue Hill Savory Yogurts. More than 150,000 pounds of New York vegetables including beets, carrots and tomatoes were purchased and processed for the flavor fillings, which were then sent to the Columbia County yogurt plant.
Hudson Valley Harvest now works with over 40 partner farms within a 12 county region which represents more than 5,000 acres in production. This represents almost 250,000 pounds of protein, over 20,000 bushels of fresh produce, over 50,000 pounds of frozen fruit and vegetables, over 10,000 gallons of cider/honey/maple syrup, and nearly 25,000 jars of fruits and vegetables.
State Agriculture Commissioner Richard A. Ball said, "Success stories like the one we're seeing at our Kingston Food Hub are popping up all over New York to targeted economic development investments we're making. This is a hub of economic activity spurred on by one of the state's most important agricultural regions. This has resulted in increased sales and profits for agribusinesses, as well as increased income opportunities for farmers and food processors across the state."
Empire State Development President, CEO & Commissioner Appointee Howard Zemsky said, "With New York State's investment in Farm to Table Co-Packers, the food hub has increased capacity, distributing 20 percent more product than the previous year and helping to better meet the growing demand for fresh, locally grown foods, especially in the New York City region. This small business is without a doubt making a significant impact on the agriculture industry, connecting our farmers with new markets and extending their growing season."
Todd Erling, Executive Director of Hudson Valley AgriBusiness Development Corporation, said, "The Chartwells program has increased the amount of product being purchased from New York farmers for regional schools, and the company's commitment will help to support the viability and resiliency of our local food system. Also, this program will serve as a template for other schools and food service providers to develop their own local food procurement programs."
Paul Alward, Co-Founder and CEO of Hudson Valley Harvest, said, "We're so proud to be a part of the agricultural renaissance taking part in the Hudson Valley. Fertile ground, innovative farmers, support from Ag & Markets and a committed Governor is what's making change possible. Institutions like The New School are changing the game. Their commitment to local, sustainably raised food are the foundation of our Institutional program. However, commitment needs to be acted upon and that's where industry leaders like Compass group take it from planning to implementation, projection to impact."
Jim Hyland, CEO of Farm to Table Co-Packers– "I'm so excited to see a company like Chartwells Higher Education /Compass Group make such an impactful commitment to sourcing local. By making a significant and advanced commitment Chartwells is leading the way to further growth and prosperity for our Food Hub and local farms throughout the region"
The Hudson Valley is a key agricultural region for New York State with 18 percent of the 11 county region's land constituting farmland. Governor Cuomo's Executive Budget includes a strategic initiative to protect farmland, agriculture and related businesses in the Hudson Valley by making $20 million dollars available to purchase farmland conservation easements and ensure farming's future in the valley.
At the first-ever Farm to Table Upstate-Downstate Agriculture Summit, which took place in December 2014, the Governor proposed an expansion of New York's growing network of food hubs through the development of a Regional Food Hub Task Force and Action Plan. This new Task Force will consist of a balanced membership of stakeholders from upstate and downstate New York, including members of New York City and local governments. Working together, they will develop a plan to expand the distribution of regional foods to the New York City marketplace.
Contact the Governor's Press Office
New York City Press Office:   212.681.4640
Albany Press Office:  518.474.8418