Defendants Created Shell Corporations, Forged Letters To Allegedly Defraud U.S. Dept. Of Housing And Urban Development And Financial Institutions From 2011-2014, According To Joint Investigation By A.G.'s Office And HUD
Daniel Melamed – Currently Facing Charges For Unlawfully Evicting Tenants, Endangering Welfare Of Six-Year-Old Child – At Center Of New Charges
BROOKLYN – (RealEstateRama) — Attorney General Eric T. Schneiderman announced today the indictment of Brooklyn real estate developer Daniel Melamed, 40, his employee Carmen Morales, 51, former employee Denise Morales, 29, and associates Curt Joseph, 48, Christopher Magliocca, 29, Abraham Perez, 66, and David Soufeh, 37, for their roles in multiple schemes involving alleged residential mortgage fraud and larcenies throughout Brooklyn.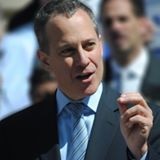 According to statements made by the prosecutor at arraignment and on documents filed in court, a joint investigation by the Attorney General's office and the United States Department of Housing and Urban Development (HUD) revealed that Melamed, with his co-defendants, allegedly defrauded banks, HUD, and, ultimately, the taxpayers of New York State by creating shell corporations, forged letters, and other schemes between 2011 and 2014.
Melamed was previously indicted in June 2015 for offering a false instrument for filing, endangering the welfare of a child, and unlawful eviction for allegedly tearing down a 14-unit apartment building around its three remaining tenants in an effort to remove them from their rent-stabilized apartments. Melamed was arraigned Wednesday in Kings County Supreme Court on charges of Grand Larceny in the Second Degree, Forgery in the Second Degree, and Residential Mortgage Fraud in the Second Degree.
"We have zero tolerance for mortgage fraud," said Attorney General Schneiderman. "The defendants not only allegedly stole money from the federal government and ultimately New York's taxpayers, but also cheated the general public out of opportunities to bid on reasonably priced properties that were in foreclosure. My office will continue working to ensure that fraudsters and swindlers are brought to justice no matter how long it takes."
In one alleged scheme, Daniel Melamed, Carmen Morales, and Abraham Perez created and submitted false documents that purported to bolster Perez's income and create the appearance that he intended to occupy 185 Hale Avenue in Brooklyn, NY, which was a requirement of HUD in order to receive the loan. Abraham Perez was approved for his loan on the basis of those false submissions and, in less than two years, he defaulted. HUD, which is taxpayer funded, paid over $480,000 to cover the loss.
"It is always disturbing when industry professionals who are expected to act as honest brokers exploit federal programs such as those administered by HUD's Federal Housing Administration," said Christina Scaringi, Special Agent in Charge, HUD OIG, Northeast Region. "We wish to thank the New York State Attorney General's Office for their committed and steadfast efforts."
Daniel Melamed and his associates also are charged with committing larcenies related to short sale fraud. Daniel Melamed and his associate David Soufeh allegedly recruited individuals who were in foreclosure with the promise of relief from mortgage debt and cash under the table. To facilitate this alleged crime, David Soufeh, Daniel Melamed, Curt Joseph, and Denise Morales created and submitted numerous false documents. Daniel Melamed and Denise Morales are accused of creating multiple forgeries by cutting and pasting the signatures of bank employees and letterhead from certain banks onto demonstrably false letters. Daniel Melamed, through an allegedly fraudulent corporation purportedly owned by Denise Morales, purchased one of these properties for $250,000 in 2013 and sold it a year later for $1,250,000.
In another scheme, Daniel Melamed, Denise Morales, and Christopher Magliocca are charged with attempting to deceive JP Morgan Chase into approving a short sale of a property owned by Melamed's mother to a corporation controlled by Melamed.
The charges against the defendants are merely accusations and they are presumed innocent until and unless proven guilty. If convicted, the defendants face up to seven years in prison.
The case was investigated by United States Housing and Urban Development Inspector General Special Agent William Martinez and Attorney General Investigator Anna Ospanova under the supervision of Supervising Investigator Sylvia Rivera and Deputy Chief Investigator John McManus. The Investigations Bureau is led by Chief Dominick Zarrella. Assisting in the investigation and providing forensic auditing analysis was Forensic Auditor Kristina Kojamanian under the supervision of Forensic Audit Section Chief Edward J. Keegan Jr.
The case is being prosecuted by Special Counsel and Chief of the Real Estate Enforcement Unit John R. Spagna and Senior Counsel Brian McDonald of the Public Integrity Bureau.
The Public Integrity Bureau is led by Bureau Chief Daniel Cort and Deputy Bureau Chief Stacy Aronowitz. Legal Support Analysts Allen George and Graham Lewis assisted in the prosecution of this case.
New York City Press Office: (212) 416-8060
Albany Press Office: (518) 776-2427